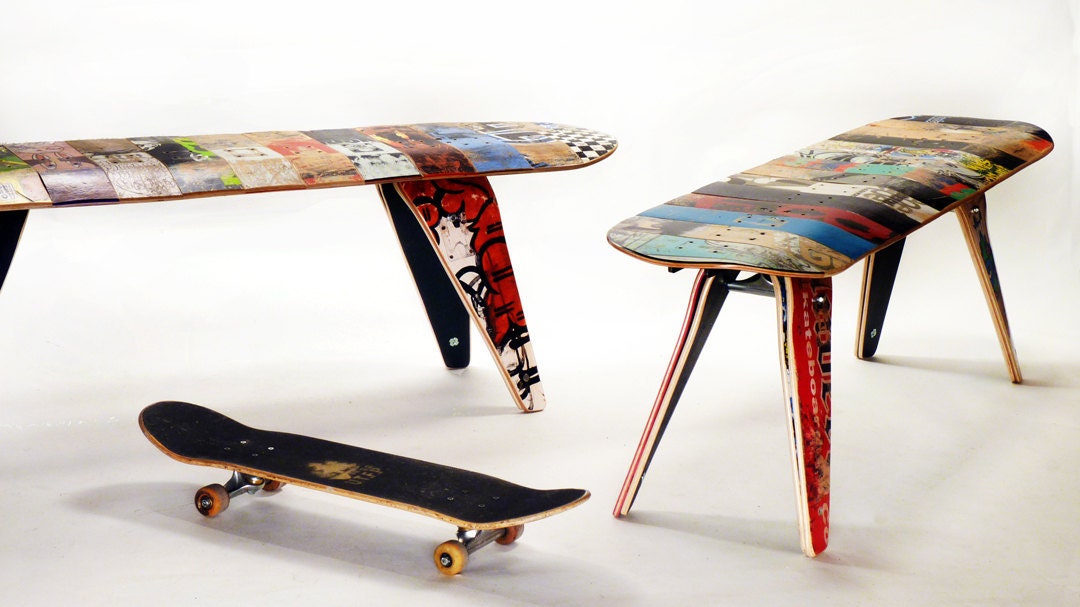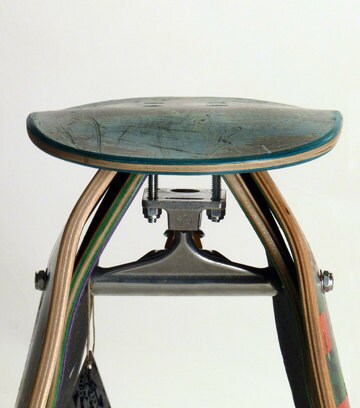 recycled skateboard stool & bench from deckstool


By Ted Hunter and Norah Jackson
(the
Roarockit
company teaches people how to build customized skateboard decks)
Sk8lamps is the logical conclusion of Victor Perez's experiences. A result of lifetime art interests and skateboarding combined with passions for recycling and light. Each is an interpretation and representation of these themes.
The lamps are constructed of used or rejected decks, wheels and trucks that have either fulfilled or cannot fulfill their intended purposes.
Via :
www.Sk8lamps.com
Recycled Skateboard Sunglasses by the Vuerich's.
Yarnbombing + Skateboard Swing - Albert Road
Albert Road, Portsmouth
Another Yarn Bombing / Yarn Knitting by myself outside Bellamy's Antiques, Albert Road, Southsea. Fark made a swing from an old skateboard.
A Japanese wood sculptor
Haroshi
creates magical artwork with used and broken skate decks.