Stylish Rocking Chair with Padded Seat by Markus Krauss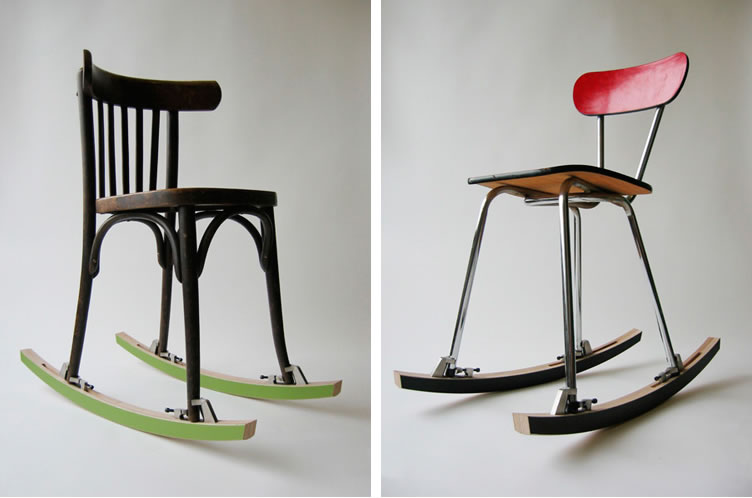 'Rocker', created by Dutch design studio
Oooms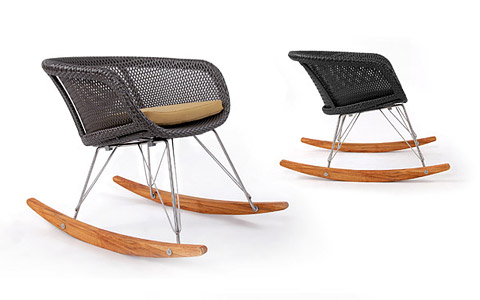 Chair 6 Rocking Chair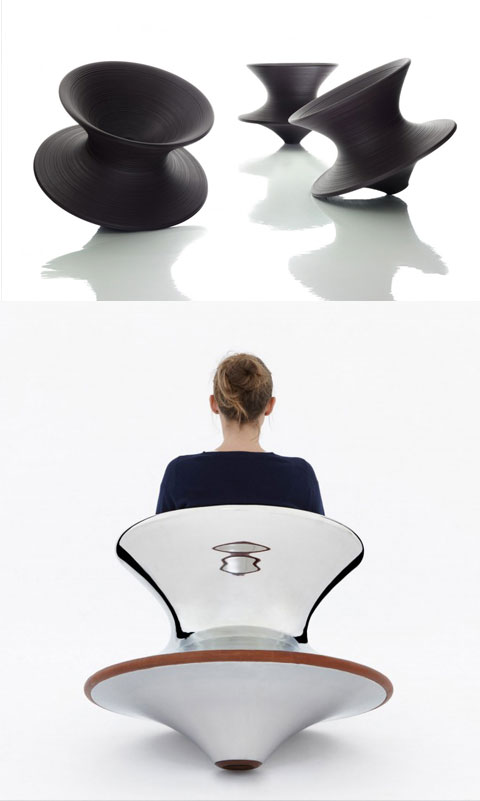 Philippe Starch designed this really cool polished aluminum rocking chair.
SP210 Rocking Chair by Shawn Place (
Credit
)
The designer of this beautiful rocking chair handcrafts every one of his pieces from white oak and binder cane
Canapo Rocking Chair by Franco Albini for Cassina (
Credit
)
This rocker is one of those pieces of modern furniture that is functional but may also be viewed as art.
The Breeze Chair by ODE (
Credit
)
The Breeze Chair by Jolyon Yeates, also called the Savannah Rocker III, is all about gorgeous birch wood and comfortable sculpted curves.
Jean-Marie Massaud Don' Do Rocking Chair (
Credit
)
Collins Rocker by Ducduc (
Credit
)
Musical Chairs: Rocking Set of Sound-Generating Furniture,
Designed by
Joon&Jung
, this pair of chairs is matched just like a couple of people might be: each similar in terms of the gray plastic piping, plywood seats and backs and quaint industrial aesthetic, but both with unique twists, turns, swivels and sounds depending upon the particulars of their construction.
The Rocco Chair had originally been developed as a commission by Scirocco Studios in order to introduce the new Volkswagen Scirocco. I decided to create a "sports chair". Since the act of sitting is never really active, perhaps the act of lying down in a chaise lounge could involve a little bit more participation from its user than just lying there. In order to use the chair, one must have good balance and a sense of adventure. Whilst being extremely comfortable, the chair allows his or her owner to actively sit in it.
The chair has been redesigned in order to reintroduce it through NextLevel Galerie in Paris.